This morning via Twitter Kevin Honeycutt shared a video excerpt from his soon to be published eBook. The excerpt is titled Digital Literacy and Employment. I spent some time watching it and it held my interest right to the end which is good cos I often can't concentrate for that length of time.
I think his audience is young adults, teachers and parents. He talks conversationally to young people about the implications of being digital and addresses issues around developing a network that can enhance your career or sink it!
A must watch for anyone learning with young people. To view the video click on the graphic and wait for it to load- I watched it on my iPhone.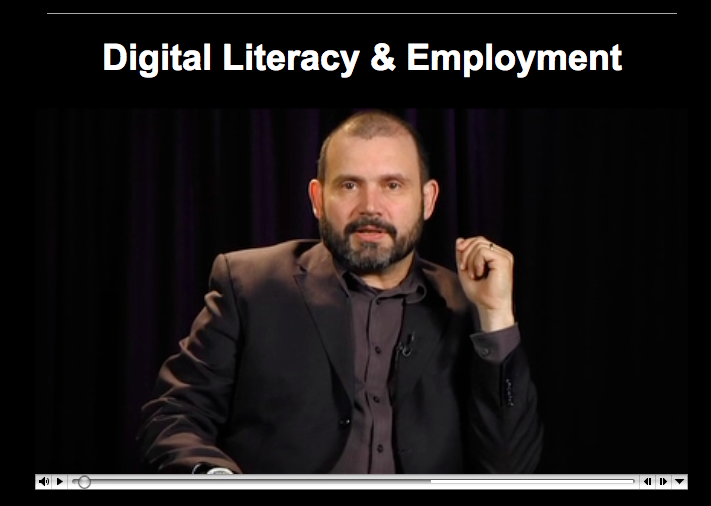 Kevin's keynote at Learning at School was brilliant and I can't wait for it to be published on EdTalks so I can share it with you. Happy also to update my trophy photo set on Flickr. Hehehe!