Well I made it. Ten QR Code posts in ten weeks.
This last little gem I can see working well with a student who wants to quickly write a stand alone page on the web and wants to translate it into a QR code. With QR Note you write your text, add hyperlinks if you want and add a graphic via a URL, in my case from Flickr. The sight automatically produces a code when you save it.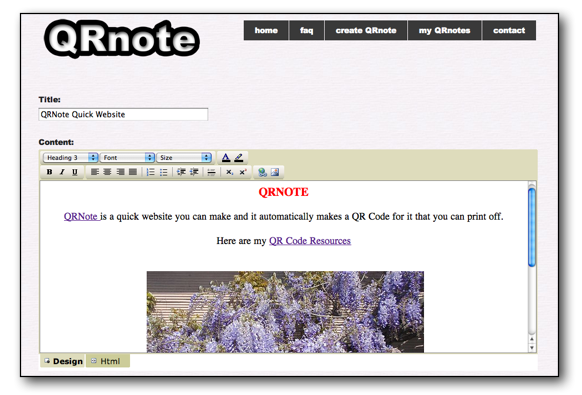 And lastly I would put a QR code linking to your class blog or wiki page using SnapVu on your classroom window so that everyone can see what you are doing. Why SnapVu? Because it sends you an email every time someone scans your QR Code. Nice to know how many times the QR code is being scanned.