My laptop made it onto the big stage at the Pecha Kucha at ULearn11. Jeannette Murphy stepped up with five minutes notice and did a stunning Pecha Kucha that she pulled down from her  Slideshare. account. She needed a device to read her notes from and my laptop did the trick. With Jeaneete's permission I re-create her Pecha Kucha here.
This pecha kucha presentation is based on student achievement and what I believe to be six positive aspects of e-Learning. The images that I am about to share are in fact visual representations as symbols of one word that I have strongly associated with each aspect. Let's get started with this chain of paper dolls. My word for positive aspect one of e-Learning is CONNECT. What we want for our young people is that they be connected, become effective users of I.T tools and have the ability to relate well with others. e-Learners at Putauaki have connected with so many people locally, nationally and globally. Being CONNECTed in a sense, also promotes communication and equality for anyone… anytime and anywhere.
Mandala is the sanskrit word for circle and represents the universe in Hindu and Buddhist symbolism. A group of 12 things is called a duodecad so this is a duodecad hand mandala.My word for positive aspect two of e-Learning is COLLABORATE. To collaborate is to work together to achieve a common goal and encourage interaction in a multitude of ways. It is about being active in a range of contexts. Last year e-Learners at Putauaki participated in the global One Day on Earth project that involved sharing planned activities on the 10.10.10 with people all over the world. We are now planning to complete 11 science and technology challenges for the 11.11.11.
Yoga is a physical, mental, and spiritual discipline originating from ancient India. This is the balasana or child pose and represents the foetal position – a relaxation stance.My word for positive aspect three of e-Learning is FLEXIBILITY. This means having the ability to adapt to a new situation or change and being resilient. About a month ago a group of e-Learners took up the challenge as teachers of digital photography and Powerpoint for students at Thornton Primary. The same group who work with PCs, will this week learn 3D and animation using iMacs at the Tech Pa, TeWhareWananga o Awanuiarangi in Whakatane. Two of them have also been selected to present pechakucha style at the Mini GATE symposium for REAP next month.
Pascallis a confectionery company once owned by Cadbury, now owned by Kraft Foods and there is one New Zealand factory in Dunedin. Jet plane lollies made by Pascall are my Kiwi Kid favourite. I am not sure if that 'desire' has something to do with the shape or range of colours and/or whether it's because I have the option to chew off the wings or the cockpit first. My word for positive aspect four of e-Learning is CHOICE. Including choice encourages intrinsic motivation, ownership of work and promotes student-centred learning. e-Learners at Putauaki really like it that choice is about being given the option to present using an array of e-learning mediums that can easily be combined.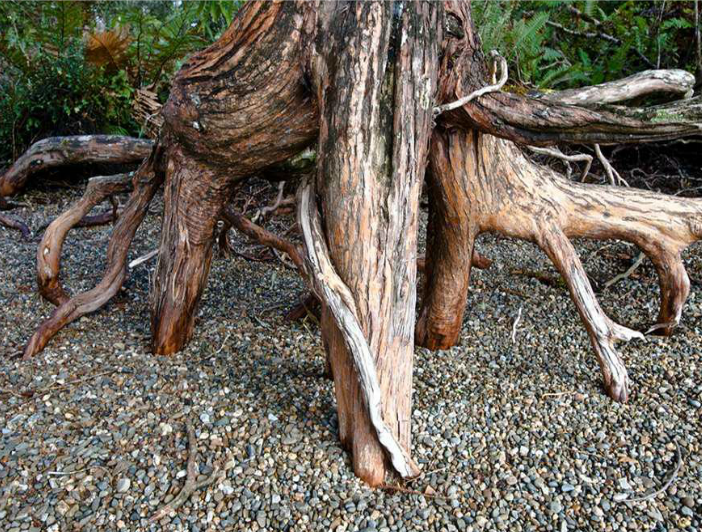 The tōtara tree is a native that grows around 30 metres taking 100 years to do so and is noted for its root system and great girth of trunk. The Pouakani tree, near Pureora is over 35 metres tall, nearly 4 metres in trunk diameter and the largest living.There is a saying in Maori "Kuahinga he totaraitewaonui a Tane" meaning 'a totara has fallen in the forest of Tane' The totara is like a strong, proud warrior so for one of them to fall is indeed a great tragedy. The saying is similar to the whakatauki or proverb that is etched in my father's headstone. My word for positive aspect five of e-Learning is INTEGRATE. Integration addresses different learning styles and supports an inquiry approach to thinking and learning. Integration is part and parcel of an e-Learning classroom.
The dandelion is a perennial, herbaceous plant, considered a weed and is used to treat liver problems. The dandelion leaves adds flavour to salads, sandwiches and teas.My word for positive aspect five of e-Learning is CREATE. If creation is a mental and social process involving the generation of new ideas or concepts, then we want our young people to be creatively resourceful, innovative,enterprising and entrepreneurial.
Conclusively I believe that…"It is not that we can meet the e-learning outcomes of technology, it is more the thinking and learning behind the technologies as students…
1. Connect
2. Collaborate
3. have Flexibility
4. are given Choice
5. can Integrate and…
6 also Create…
To go beyond what can be done in the classroom environment that is so important.
Thanks Jeanette. Your Pecha Kucha was inspirational.